Don't code?
Build Pulse sites with Pulse Builder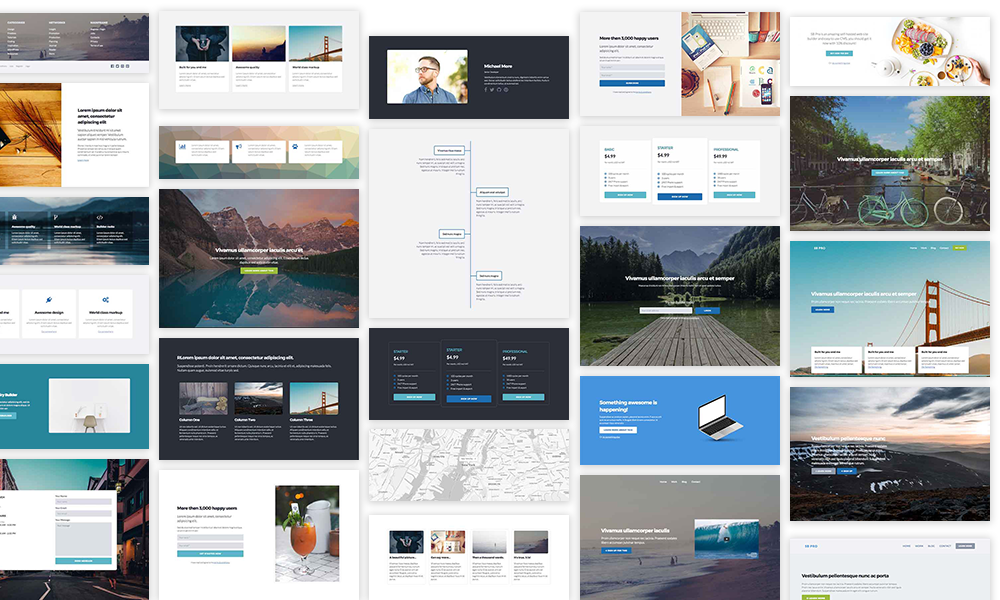 Drag and drop your way to a beautiful Pulse site, without coding at all.
Add blocks, fine tune with components and build gorgeous Pulse sites in minutes. Export as a Pulse template and upload to your Pulse site and let your customers loose on it.
See it briefly in action 19 Seconds
Try the Builder for yourself
Works in the browser. So PC and Mac compatible!
Perfect for designers
Quickly designing sites for clients without touching a line of code can rapidly speed up your production times. Make mockups today and publish the site later.
Rapid Development
Construct mockups or production-ready pages in-browser (Mac or PC) with Pulse Builder.
Deploy later
When you're ready to go live, export the site ready for Pulse. Or re-build it in another tool later.
Love for Pulse Builder 😍
Soon after its release, users are already enjoying building sites with it.
Start using the Builder »
Have a Mac? You can also build Pulse templates with these great products:
Blocs
Blocs ↗
RapidWeaver
RapidWeaver ↗